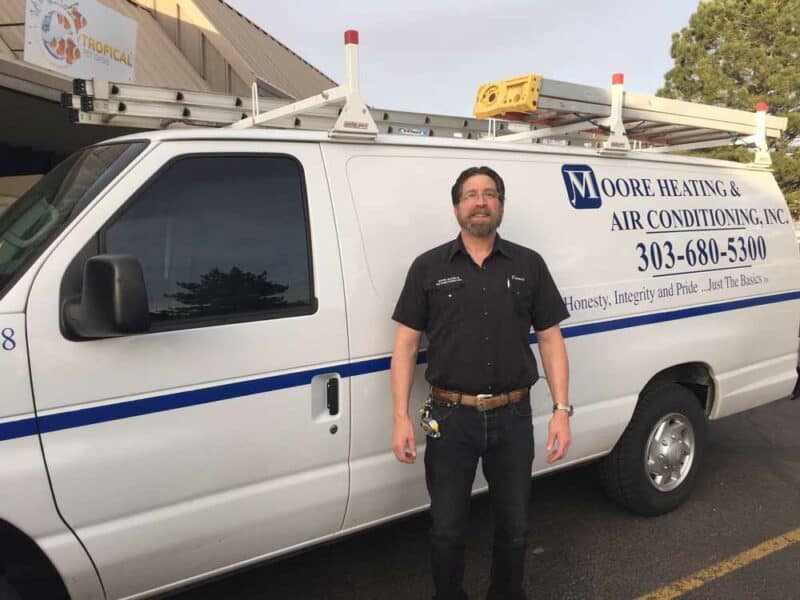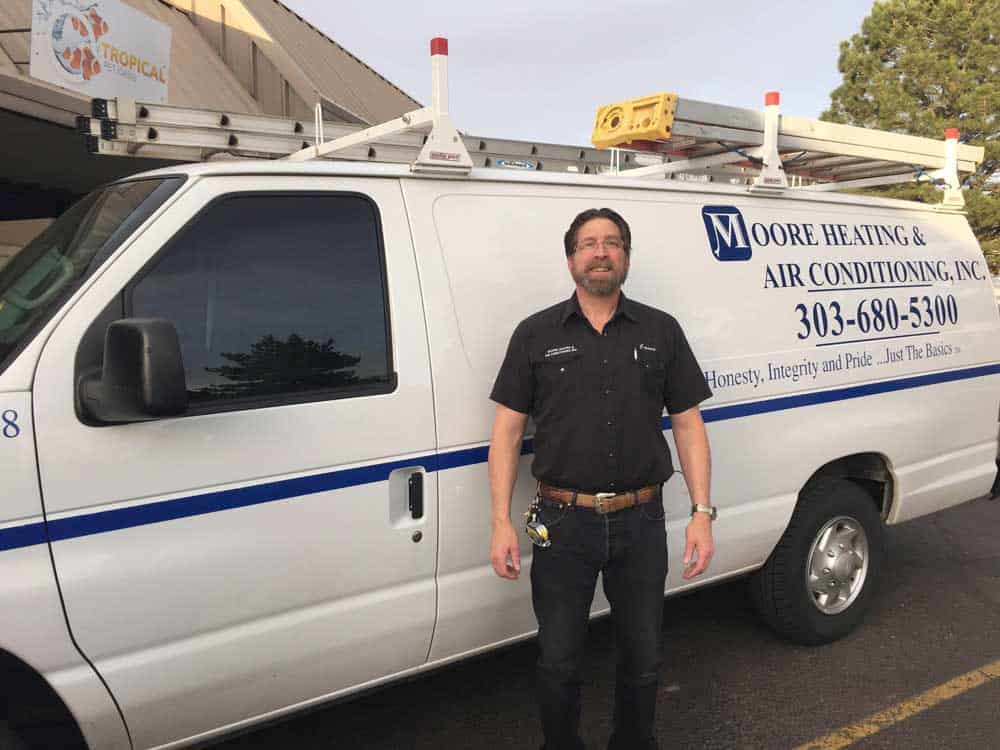 Who We Are
At Moore Heating & A/C, we know you want to be comfortable in your own home. We know how frustrating it is when your heat and air conditioning do not work when you need it most.
This is why our team of experts has been helping customers get back up and running for over 20 years. This way you can stop living in an uncomfortable home and instead enjoy the comforts of a working furnace and A/C.
About Us
Moore Heating & Air Conditioning, Inc. is a family owned, licensed and insured company as well as one of the region's most experienced HVAC contractors. You can count on us to be satisfied with any heating and air conditioning needs.  We built our business with you in mind.
Our uniformed technicians and clearly marked service vans are available 24 hours a day, seven days a week, giving our customers peace of mind, knowing we can assist anytime. Our top goal is always to make sure every job is done right and you are satisfied. Your comfort in your home or business is our priority.
When choosing a contractor there are some items you should consider:
Is the company you choose licensed and why are there licensing requirements?
To protect consumers from fly-by-night operators who with little or no experience masquerade as qualified contractors. Who would you rather have work on your home: someone with possibly questionable experience who can't pass a licensing test to prove he knows what he is doing?
Or a company with years of experience in the field who has met documented standards that are required by your local jurisdiction. Unlicensed also usually means uninsured which may also cause problems with homeowners insurance if a problem should occur. Help protect some of your most valuable assets; your home, your health and your family as well as your clients. Please consider using only licensed contractors when evaluating your choices.
Will your contractor show up in a clearly identified company vehicle?
Do they service what they sell?
Are they a responsible, conscientious company and will they still be around next year?
Are their technicians uniformed, knowledgeable, courteous, clean and will they show respect for your property?
Are they licensed and insured?
Are they a member of the Better Business Bureau?
At Moore Beating & Air Conditioning, Inc. the answer to these questions is yes!
Very professional and courteous owner and installers. Willing to discuss and explain A/C and stayed within all our contract details and promises. Everyone appeared to care about job quality and customer satisfaction.
It was such an easy experience. Moore Heating & A/C was very professional. I tell everyone to use you when they need work done.
I felt comfortable with their process and personnel. I like that Moore Heating & A/C is a small, family owned business. A great experience!